About Our Dental Office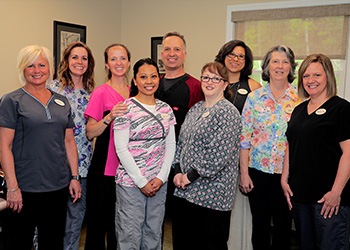 At Adirondack Periodontics, Dr. Gordon Davis specializes in the prevention, diagnosis, and treatment of periodontal (gum) disease, as well as the surgical process of replacing lost teeth with dental implants. He has undergone multiple years of advanced training in order to be able to provide patients with this important type of care, and our office is welcoming both new patients and referrals from dental practices in the Plattsburgh, NY area.
Here is what you can look forward to when scheduling an appointment:
A comfortable, easy-going atmosphere and knowledgeable team who always has your best interests at heart.
The latest in cutting-edge dental technology and comfort techniques for a more precise, efficient, and overall successful care experience.
A wide variety of specialty services that are designed to revitalize oral health and help patients reclaim the higher quality of life they deserve.
Do you have any questions? Are you ready to schedule a first appointment or consultation? Contact our practice today.