Oral Conscious Sedation
Keeping Patients Relaxed During Any Appointment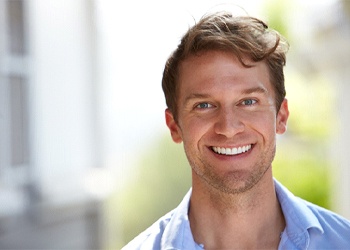 Did you know that around 80% of the US population struggles with some type of dental fear or anxiety? This can become a real problem when it causes patients to miss their much-needed dental appointments. Thankfully, at Adirondack Periodontics, we have an answer! Oral conscious sedation is a way for us to ensure that our patients are relaxed as soon as they're settling into our dental chair. Many patients receiving dental implants or other oral surgeries may feel anxious about the process, but your sedation dentist in Plattsburgh is here to help!
What is Oral Conscious Sedation?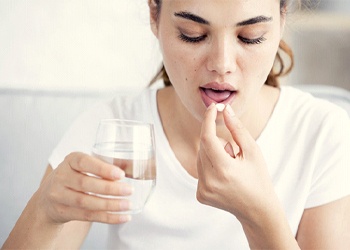 Oral conscious sedation involves prescription medication that is taken by our patients about an hour before appointments. This sedative pill is typically Halcion, which is in the same drug family as Valium. Although you'll remain awake, it will make you feel drowsy and produce moderate sedation. Even if you dose off during the procedure, you can be woken with a slight shake on the shoulder. Oral conscious sedation takes about an hour to kick in, which is why we recommend that patients take it even before stepping foot in our office. This way, they'll feel cool, calm, and collected before their appointment begins.
Benefits of Oral Conscious Sedation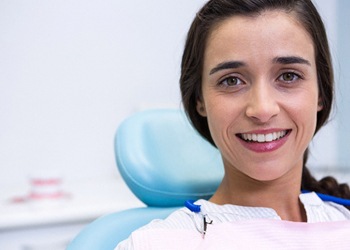 We offer oral conscious sedation as one of our advanced technologies because it can bring patients unique advantages that help them receive quality care. These benefits include:
Easy to administer
Ensures relaxation even before the procedure starts
Very few side effects, if any
Can be used for almost any type of procedure
Helps patients overcome dental fear
Little to no memory of what occurs during the procedure
Wears off relatively quickly, allowing patients to have a quick recovery
Why We Offer Oral Conscious Sedation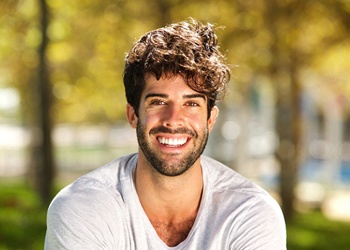 At Adirondack Periodontics, many of our services can be intimidating to patients with dental anxiety because they deal with surgery or gum health. However, sedation dentistry allows patients to stay calm and receive the care that they need. Unlike other medical conditions that can get better with time, dental issues will only grow worse if left untreated. Specifically, gum disease can fester, causing permanent tissue damage, bone damage, and even tooth loss. The longer you prolong gum disease therapy, the worse that its effects will become. That's why we offer services like oral conscious sedation to help patients prevent more extensive and expensive problems down the road.
Does it sound like you could benefit from oral conscious sedation? Contact our office today to take your first step toward overcoming your dental fear and anxiety.
Sedation Dentistry FAQs
Want to know more about sedation dentistry? At Adirondack Periodontics, we believe in providing our patients with as much information as they need to make well-educated decisions about their oral health. That is why we have compiled the most common questions and answers regarding sedation dentistry for you below. If you still have doubts or concerns after reading this FAQ section, do not hesitate to give us a call!
What Are The Side Effects Of Dental Sedation?
The side effects associated with oral conscious sedation are minimal. In fact, many patients do not experience any uncomfortable side effects at all! However, it is important to know the effects that can sometimes result from oral conscious sedation, such as:
Drowsiness
Feelings of sluggishness
Nausea
Slow reflexes
Drooling or dry mouth
Headaches
Ataxia (loss of balance)
As a qualified and experienced sedation periodontist, Dr. Davis will work to minimize the chance of side effects by choosing the right sedative and correct dosage specifically for you. Any side effects that do still occur will quickly subside within a few hours after your treatment is complete.
Can I Drive After Taking Oral Conscious Sedation?
Oral conscious sedation is typically taken one hour before an appointment, so you will feel nice and relaxed by the time you are seated comfortably in Dr. Davis' chair. It is not safe to operate a motor vehicle when you are sedated, so you will need to arrange for a friend or family member to drive you to your appointment. In addition, the effects of oral conscious sedation may linger for a bit after your treatment is complete, so be sure to have transportation arrangements to get you safely back home.
How Long Until My Sedation Wears Off?
Oral conscious sedation typically wears off relatively quickly – within a few hours – so you can still enjoy the latter part of your day. The exact time it takes to wear off will depend on a variety of factors, including:
The dose you have been administered
The length of your treatment
How quick your own body can recover
Who Is A Good Candidate?
Almost all adult patients undergoing periodontal surgery or a major dental operation can benefit from oral conscious sedation. In addition, great candidates for sedation include:
Patients with dental anxiety who are fearful of going to the dentist
Patients with a sensitive gag reflex
Patients who do not numb as easily to anesthetics
Patients how have a fear of needles or shots
Patients who just do not wish to remember their dental appointment
Who Shouldn't Take Oral Sedation?
While most adult patients can be administered oral conscious sedation without risk, such a sedative is not right for everyone. Generally speaking, oral conscious sedation is not recommended for:
Patients who are pregnant or nursing
Patients who may suffer allergic reactions to sedatives
Patients diagnosed with clinical depression or bipolar disorders
Patients with a high tolerance for certain drugs or a history of drug abuse
Patients with acute narrow-angle glaucoma
During an initial consultation, Dr. Davis will review your medical history to determine whether or not you can be safely sedated.