Repair Gum Tissue with Surgical Periodontal Therapy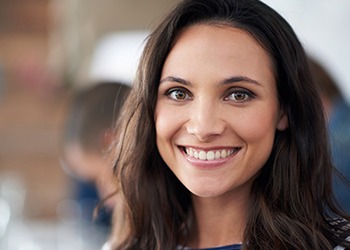 Periodontal (gum) surgery becomes necessary when conservative treatment options prove ineffective in helping patients eradicate periodontal disease and overcome gum recession. Periodontal surgery may also be recommended by Dr. Davis if the patient is interested in recovering lost teeth with state-of-the-art dental implants, which have to be inserted into the jawbone.
Whatever your reasons are for undergoing this advanced type of treatment, rest assured that the Adirondack Periodontics team will handle the process smoothly and comfortably. Contact us today if you have any questions, or if you're ready to schedule a first appointment at our Plattsburgh, NY office.
Gum/Soft Tissue Grafting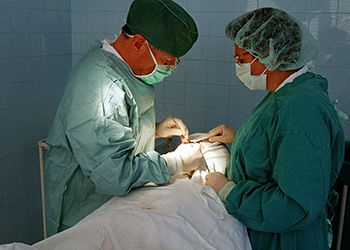 Gum recession can result in painful oral sensitivity, reduced smile aesthetics, and other concerns that may negatively influence your overall quality of life. Thankfully, a surgical gum graft can help repair the tissue, protect the vulnerable tooth roots, and restore a confident smile that's no longer marred by overly long teeth.
Learn More About Gum/Soft Tissue Grafting
Crown Lengthening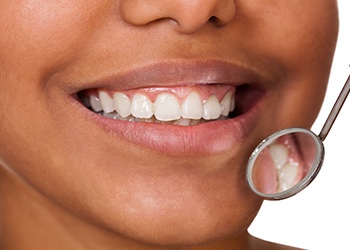 Having an excess of gum tissue can do much more than just make your smile appear "gummy" in photographs – restorative concerns like cavities and traumatic injuries may also be more difficult to correct because your dentist simply can't reach the tooth's structure. In order to preserve oral health and elevate aesthetics, crown lengthening may be the ideal treatment solution here in Plattsburgh.
Learn More About Crown Lengthening
Dental Implants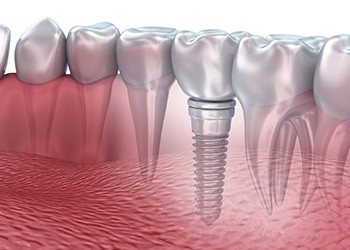 At Adirondack Periodontics, we're proud to help patients overcome any degree of tooth loss with modern dental implants! Implants succeed where traditional restorative services fall short because they replicate every part of the natural tooth. While typical bridges and dentures only recreate the white, attractive crown, the dental implant starts with the tooth root that's well-hidden under the gum line. The implant itself will stimulate the jawbone in its place, preserving tissue health and helping the patient enjoy a stronger, longer-lasting smile.
A highly-trained periodontist like Dr. Davis is uniquely qualified to provide surgical implant placement and guide patients through this transformative process with maximum success, whether they need to replace one tooth or an entire arch. We also offer socket preservation and bone grafting, two services that can rebuild and preserve healthy bone structure for implants to be placed in.